Treasury management
Risk and Treasury Management Platform
Service PaaS that covers all needs of the activity of treasury.
The Platform of Cash Management and Risks is a service based on the concept of Platform ace to Service (PaaS), that is, Cecabank carries out the maintenance, development and ongoing improvement of the platform, accommodated in our facilities, allowing to the companies users hone in on the activities specific to treasury and management of the risks.
This service, through the market's leading STP solution, covers all the aspects related to the treasury management activity, including:
Front Office: integration with the main platforms for performing and recording operations, managing positions, and assessing and calculating results in real-time.
Back Office: automatic integration of operations, composition and control of positions, integration with the confirmation and settlement of operations, linking to regulatory communication systems, daily accountancy according to IFRS 9 and Bank of Spain's circular.
Middle Office and risk management: control and follow-up of the risk of market (VaR, calculation of sensitivities, stress testing and back testing), credit risk (control of the limits of counterparty and issuer, CVA's calculation and DVA).
Comprehensive management of collateral: covers the operational aspects related to the calculation of the initial margin and variation margin, the claim of the secondary, the settlement of guarantees and interests, the integration with the accounting and the risk management.
EMIR service: offering user-companies a comprehensive solution to comply with the requirements for clearing OTC derivatives, for disclosing operations to the operations registry and for operational and credit risk reduction techniques.
MiFID II service: offers the technological means to carry out the elaboration of the transaction reporting, the shipment of the operations to the APA for requirements of transparency, maintain records of record-breaking keeping and best execution.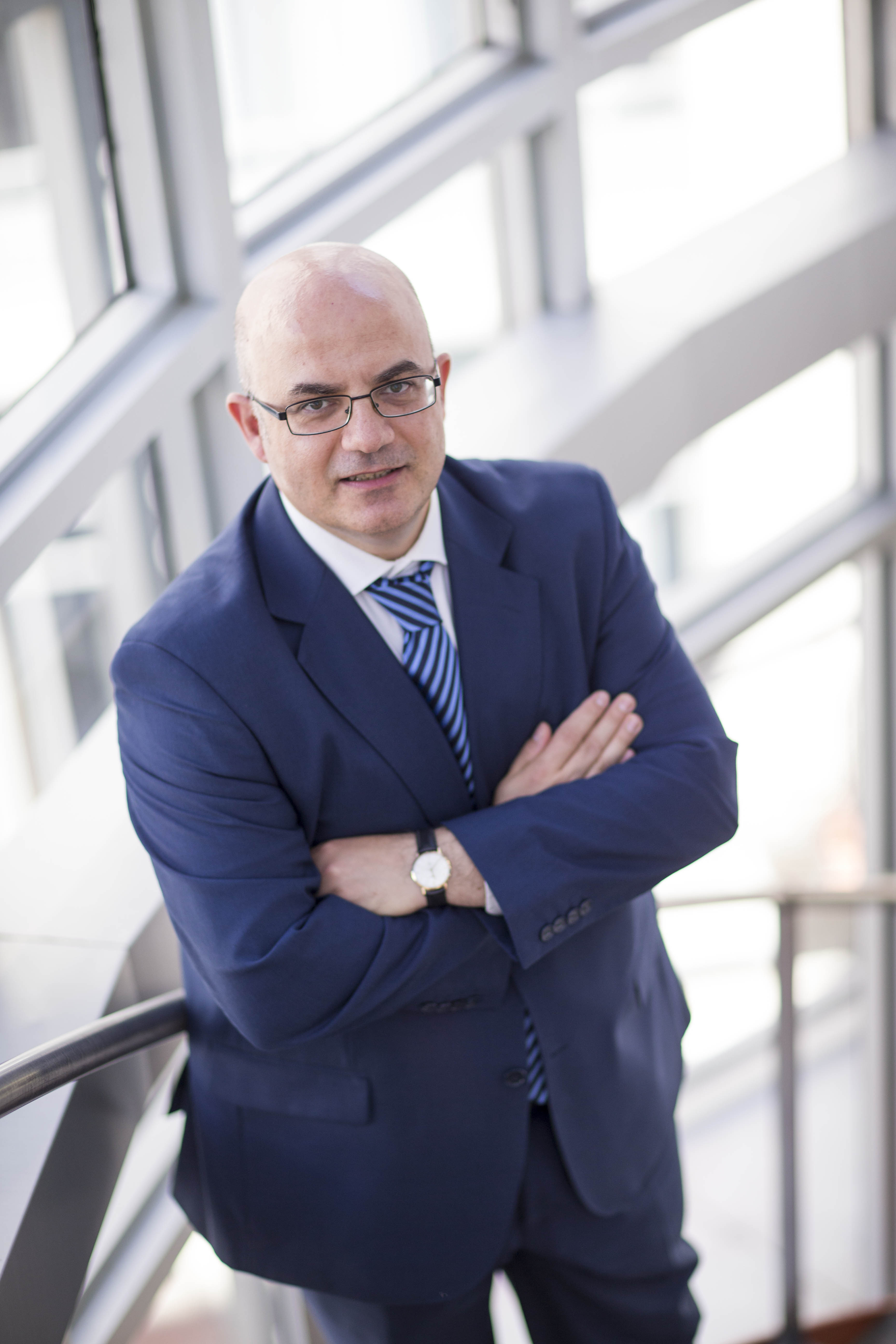 Massimo Salerno
Head of Treasury and Risk Services Centre
He has more than 25 years of experience in Spain and the United Kingdom in the banking sector in positions related to treasury and risk management, consultancy, system implementation and digital transformation. He has headed the Cecabank Risk and Trading Platform PaaS service for 10 years
Contact the expert
Strengths
We create solutions that contribute differential value
The Risk and Trading Platform is the market's leading solution thanks to broad product coverage, the use of economies of scale and cutting-edge technology, and to the scalability, excellence and flexibility of the solution.
What else can we help you with?