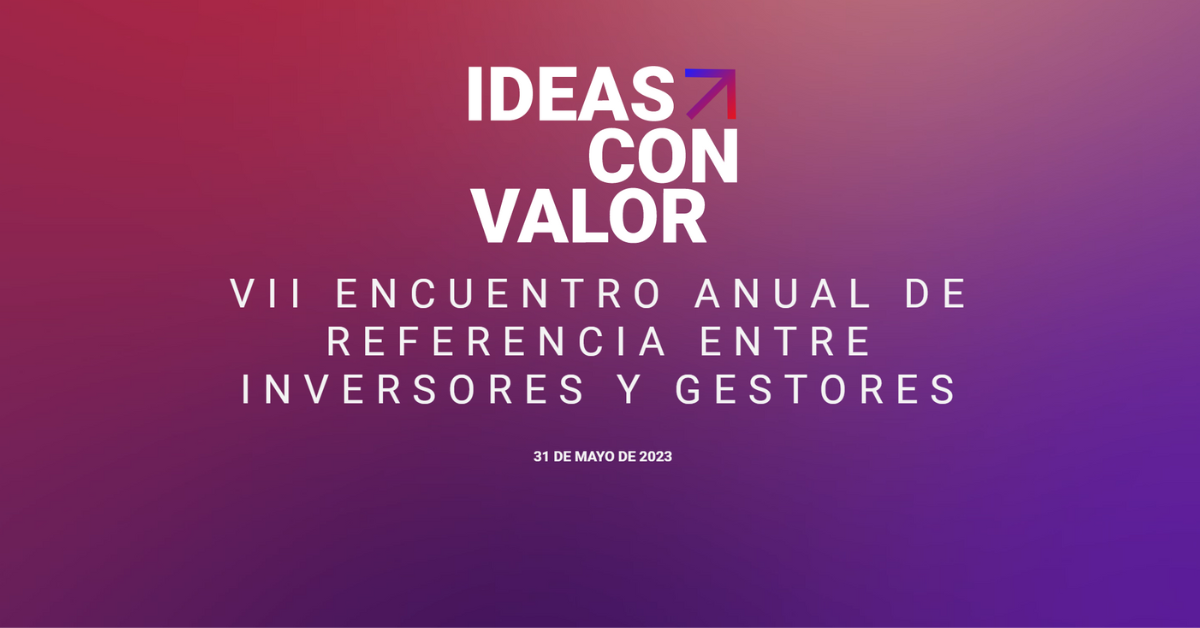 Cecabank sponsors the Ideas con Valor forum of El Confidencial, to be held on 31 May. The 7th annual benchmark meeting between investors and managers brings together a community of investors to share information and analysis of companies and sectors under the "Value" investment approach. The aim of this forum is to provide investors with a space where they can discuss and share investment ideas and analyse the long-term potential of companies.
The event, which will be hosted by Javier Molina and Elena Hita, features a broad range of speakers presenting different ideas on selected companies, specific sectors and global trends.
After six previous editions, a large community has been created that focuses on research and analysis of key companies to identify interesting investment opportunities. In addition, members share information on investment strategies, market risks and opportunities, and provide each other with support to improve their investment skills.
Attendees of this forum will have access to comprehensive analysis of carefully selected companies and will benefit from the experience and know-how of other investors in the community.
PROGRAMME
09:00 h. List of guests.
09:25 h. Opening of the forum.
– Nacho Cardero, Director of El Confidencial.
09:30 h.
– Aurora Cuadros, Corporate Director of Securities Services at Cecabank.
09:40 h.
– Rafael Valera, CEO of Buy & Hold.
– Marta Díaz-Bajo, Director of Investment Solutions at ATL Capital.
09:55 h.
– Antonio López, Head of SRI and European Equity at March AM.
10:10 h.
– Peter Haidinger, analyst from the AzValor London Office.
10:25 h.
– Alejandro Estebaranz, Chairman and Director of Investments at True Value.
10:40 h.
– Diego Cabezudo, CEO of Gigas Hosting.
10:50 h.
– Enrique Losantos, CEO of JLL in Spain.
11:05 h.
– Patricia López, Business and Sales Manager at Trea AM.
– Andrea Spezzi, partner at Discovery Ventures.
11:20 h.
– Pablo Martínez Bernal, Head of Sales for Iberia at Amiral Gestion.
11:35 h.Coffee Break
12.00pm.
– Tomás Pintó, International Equity Director at Bestinver.
12.15pm.
– Santiago de Torres, Chairman of Atrys Health.
12:25 h.
– Carlos Gutiérrez, Director of Equity at Dunas Capital.
12:40 h.
– Cobas AM.
12:55 h.
– Miriam Fernández Jiménez, Thematic Investment Manager at Ibercaja Gestión.
13:10 h.
– Jorge Vázquez, CEO of Redegal.
– Beltrán Mora-Figueroa, Partner in charge of Investment in Listed Companies at Inveready.
– Juan Sainz de los Terreros, founding partner at Udekta Corporate.
13:20 h.
– Jesús Ruíz de las Peñas, Director of Business Development at Allianz Global Investors in Spain.
13:35 h.
– Lola Solana, Head of Equity Small Caps at Santander AM.
13:55 h.
– Iván Martín, founding partner and Director of Investments at Magallanes Value Investors.
14:10 h. Farewell and closing. Spanish wine.