Sustainability
and Commitment
We maintain a strong commitment to sustainability
The financial sector is key in the transformation process towards a sustainable economy as it enables the channelling of resources to activities that contribute to this transition. Our sector promotes building an inclusive, low-carbon economy with a reduced environmental impact, operating with responsibility towards communities and the social environment.
At Cecabank we are aware of the importance of this transition and of our role, as part of the financial sector, in driving and promoting sustainable finance. We have a strong commitment to our community, which enables us to build long-lasting relationships with our stakeholders based on trust. As a result, we have consolidated our leadership with a responsible business model.
Our model
Cecabank's social commitment is part of our DNA given the strong social tradition of the CECA sector and its foundations, to which we belong. Our understanding of sustainability has evolved to encompass all relevant areas of ESG.
We have established various communication channels with our stakeholders, where we identify needs and respond to their concerns, and this is the basis for the materiality studies that we update periodically.
In 2019, our Board of Directors approved the bank's Sustainability Policy, in which we set out our main lines of action that contribute to building lasting relationships with our stakeholders.
Sustainability governance
Our sustainability governance model elevates ESG issues to the highest level of the organisation and is the responsibility of the Board of Directors, which delegates this function to the Audit Committee.
At Cecabank, we understand sustainability as something that permeates the way we operate. For this reason, all of our governing bodies have identified specific ESG functions.
In addition, we have a Sustainability Committee where these issues are discussed, made up of representatives from all our corporate and business divisions, which reports directly to the Management Committee and the Strategy Committee.
The Sustainability Department is tasked with driving, coordinating and executing, where appropriate, ESG actions within our bank.
Sustainability Plan
In 2022, we launched our Sustainability Plan, which accompanies the 2022-2024 Strategic Plan, to consolidate our growth. We have set 3 targets:
1. Consolidate our leadership in the market, increasing customer and shareholder confidence through a responsible business model
2. Position our ESG services proposal, anticipating our customers' needs
3. Generate a positive impact on our environment and on stakeholders
To meet these targets, we have set ourselves 70 actions, structured in 10 lines of action and 4 blocks of work: People, Planet, Governance and Prosperity.
Our alliances and commitments
Sustainability management
Our talent as a differential value of the bank: diverse, committed and specialised.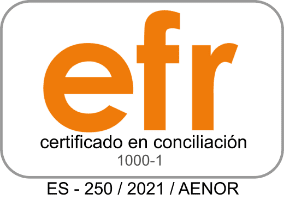 Since 2021, Cecabank has been awarded the EFR (Family Responsible Company) Certificate by Fundación Másfamilia, which honours those institutions that pursue work-life-family balance, and which support equal opportunities and the inclusion of the most disadvantaged groups.

Cecabank receives the "Socially Responsible Company with its staff" seal from Fundación Alares and Fundación Diversidad. This recognition values the efforts undertaken in the development of human resources policies and the availability of assistance services that favour work-life balance thanks to the "ckb contigo" programme.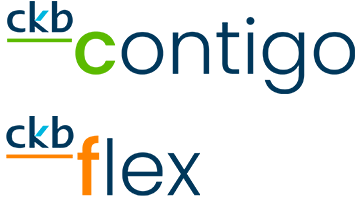 Cecabank is committed to people, putting our professionals at the forefront and improving their experience and that of their loved ones during every moment of their lives. To this end, it provides a wide range of social benefits, a work-life balance programme and an ambitious health and wellness plan.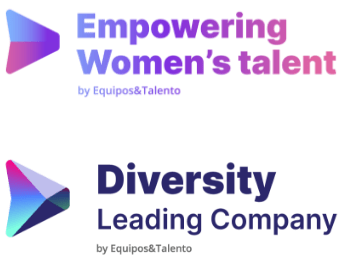 Cecabank has signed on to the Empowering Women's Talent and Diversity Leading Company programme, the main objective of which is to raise awareness throughout the organisation on the richness of having a diverse workforce, as well as to promote female talent in positions of responsibility.
Social impact: generating an impact on our environment with the participation of our employees.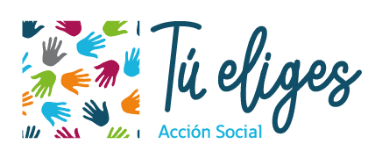 Cecabank donates €100,000 annually to different associations that are proposed and voted on by its employees.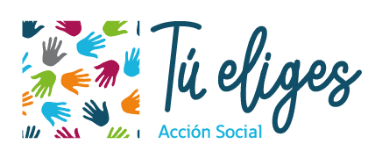 Cecabank donates €100,000 annually to different associations that are proposed and voted on by its employees.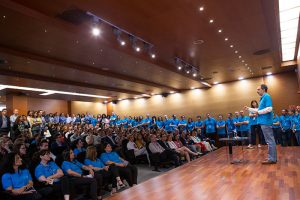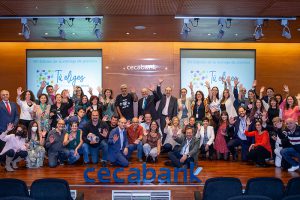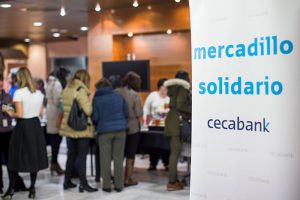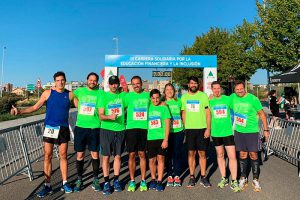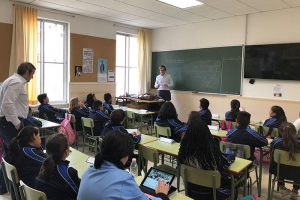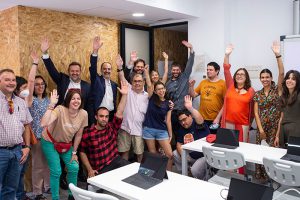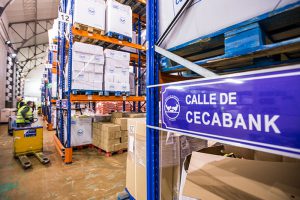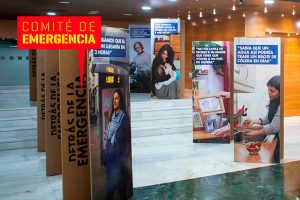 Environmental
and Climate Change

risk and impact management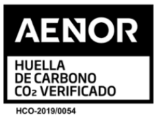 Since 2017, we calculate and verify our Carbon Footprint annually according to international benchmark standards (GHG Protocol and ISO 14064).

We try to reduce our impact by applying measures to reduce consumption and promote energy efficiency in line with our Energy Policy, for which our bank is certified according to the ISO 50001 standard for energy management systems.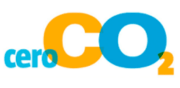 All emissions that we fail to reduce are offset with national and international projects, aiming for climate neutrality in our Scope 1+2 and key Scope 3 categories.

The measures taken by the bank to manage its carbon footprint have been certified with the "calculo, reduzco y compenso (I calculate, reduce and offset)" seal awarded by the Spanish Office for Climate Change of the Ministry for Ecological Transition and the Demographic Challenge. In 2022, Cecabank has obtained this certification for the years 2017 to 2021.

Cecabank has committed to the Spanish Collective Commitment to Climate Action promoted by UNEP FI, pursuant to which it undertakes to set emission reduction measures in its portfolio, in order to keep global temperatures in line with the Paris Agreement.
We work to integrate environmental and climate change aspects into our risk model. This process not only seeks to add a new risk typology but also to bring this sustainable perspective to existing categories, integrating it into the risk management of the bank's various specialised units.
Cecabank has a roadmap in place, aligned with the expectations of the Bank of Spain.
Complying with the highest market standards

Culture of sustainability:
Sustainability is one of our corporate values and is integrated transversally across the organisation.
Good governance, ethics and compliance:
Cecabank has the firm will to operate responsibly while complying with applicable legal regulations and demonstrating its support for Human Rights.


Responsible supply chain:
Alignment of our suppliers with Cecabank's values and objectives.
Cybersecurity:
Applying the highest standards in cybersecurity, data protection and information management in our corporate and business models.

Our value proposition to the market: Solvency, Excellence and ESG business.
Solvency
The capital ratio of Cecabank remains among the highest in the market. The speciality in Securities Services requires these levels to maintain the trust of our customers web map.

Some of our ESG business lines:

SRI verification of the funds
We verify that financial vehicles, which are SRI and are under our supervision, actually meet the corresponding levels of socially responsible investment.
Proxy Voting
Cecabank offers this voting service on securities held in any market in the world; tax accreditation and tax claims services, based on automated processes through Robotic Process Automation and the portfolio management support service through tri-party accounts including the option of digital onboarding.


Green issues
Cecabank traded in 2021 with 54 benchmarks considered "green" in both government and corporate debt. The first green bond issued by the Spanish Treasury, which issued €5 billion in syndicated issues in September 2021, was issued with a demand of over €60 billion.
Next Generation EU
This year, Cecabank was designated by the European Union as a member of the European market maker network (Primary Dealer Network). The first EU issues in which it participated were the macro debt issues that will finance the Next Generation EU Recovery Fund, the €750 billion aid package for Europe's economic, green and digital transformation.

You might also be interested in