Cecabank joins the Empowering Women's Talent programme
18 January 2021
Equipos & Talento has launched Empowering Women's Talent, a powerful programme that focuses on female empowerment and leadership, with the aim of contributing to help companies learn, share, communicate and inspire about gender diversity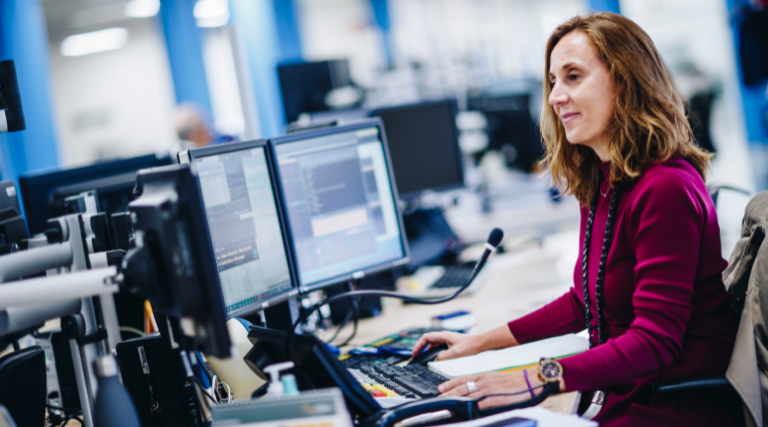 The empowerment of women and the development of female talent continue to advance in Spanish companies, although, according to several studies, at this rate, we are still 100 years away from being able to eliminate the global gender gap in business organisations- This is why, at Equipos&Talento, we wanted to take advantage of our know-how and develop a programme that inspires, teaches and is a benchmark in the recognition of women's empowerment, thus enabling us to accelerate gender equality.
With this objective in mind, we encourage all companies to join this programme, as Cecabank has done, which is now recognised as a Member Company of the Empowering Women's Talent programme, thus promoting female talent and diversity within its teams.
The main goals of Cecabank's Equality Plan are guaranteeing the effective implementation of the principle of gender equality, promoting the presence of the least represented gender in decision-making positions or functions, improving women's access to leadership positions, reducing inequalities and balancing family, personal and working life. In addition, we ensure training schemes that equally facilitate the development of skills and competencies regardless of gender, to which the Empowering Women's Talent initiative contributes.
As part of our commitment to SDGs 5 and 10, identifying it as a strategic principle of our corporate and human resources policy, we have implemented the EFR management model, obtaining certification by the Fundación Másfamilia as a Family Responsible Company in March 2021.
Continuing with the need to make progress in this area, we have created a space within our intranet (People Korner) that allows employees to access relevant information on diversity: equality plan, flexitime agreement, workplace, sexual and gender-based harassment protocol, practical guide to inclusive language, teleworking agreement, collective bargaining agreement, EFR and a guide on measures, assistance and benefits.
All participating companies will be able to offer their company a deep learning experience and inspire all their female talent. In addition, the programme features Women's Talent Day, the next edition of which will be held in September, where best practices in equality and diversity will be shared. Among the initiatives and actions planned for the companies participating in the programme are Women Empowering Breakfasts, Workshops, inspirational content with 15 video interviews with leading women executives and the coordination of Cross Mentoring sessions.
In addition, companies will be able to showcase their strategies and initiatives to develop their own female talent, through interviews with their executives in an exclusive section in Equipos&Talento.